Superior Printing Services to Make Your Ideas a Reality
At Missouri Poster, our top priority is the quality of our design work. We want to give you the best services so you can achieve a successful project.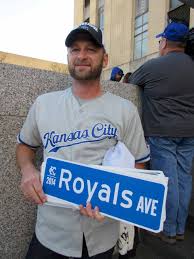 We were extremely honored to be selected as the first company to produce the 'Royals Ave.' signs for Kansas City, MO. Being fans of the Royals baseball team, the project was incredibly fun for us. We made these signs in just a few days so that they could be delivered during championship season. We are proud to say that the city hall sold out of the first set within minutes.
No matter what you need printed, our team will help bring your ideas to life. For projects requiring measurements, on-site estimates are available within the Greater Kansas City Area—free of charge. Call us today at (816) 474-6140 if you have any questions.